On Friday night we tried to feed Havana again, but this time she refused to eat. I knew she might not want to feed because she looked close to shedding, but I still wanted to give it a try in case she would have one more meal before it was time for her to lose her skin.
Thomas and I tried everything to make her eat. Last time, we merely had to drop the rat in her tank near her and she immediately recognized it as food. It took her a while to eat it, but she did finish with no real help from us.
This time, I tried simply dropping in the rat at first, of course. Havana became interested pretty quickly, and then got defensive over her meal.
After that, she started to drag her food over her hide,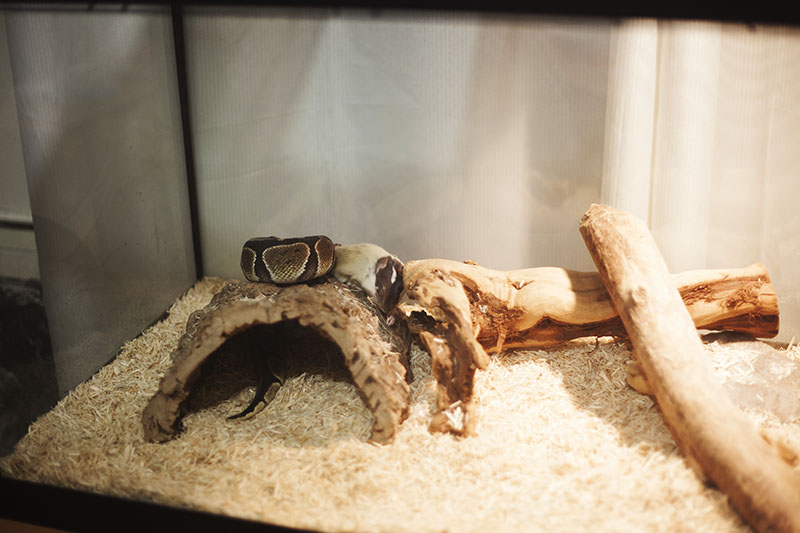 And around it…
And all the way back to where I'd originally placed it.
Once she'd made a full circle with the rat, she gave up and became disinterested. We tried making the rat dance for her, putting chicken broth on it, and even reheating the rat, in case it had gotten too cold.
But nothing took. She simply refused to eat. So we threw out the rat, and we'll try again after she's shed her skin.